The way we provide your free theory practice is changing
Inclusive Driving has always provided free access to the Driving Test Success Anytime website. This has allowed us to monitor your progress in studying for your theory and hazard perception test, at no cost to you. However, web-based resources are old-fashioned and phone apps are the new preferred method of study.
We will continue to offer you free theory training by using the phone app from the same company: it is now called Driving Test Success Theory 4-in-1. Look for it in your Apple or Google app store. Make sure you download the correct app: Driving Test Success Theory 4-in-1
Initially, this app will cost you £4.99 but we will refund this amount when you complete your driving journey and take your practical driving test. The app does not expire and always contains the latest practice questions, video clips, and other information.
Pass Guarantee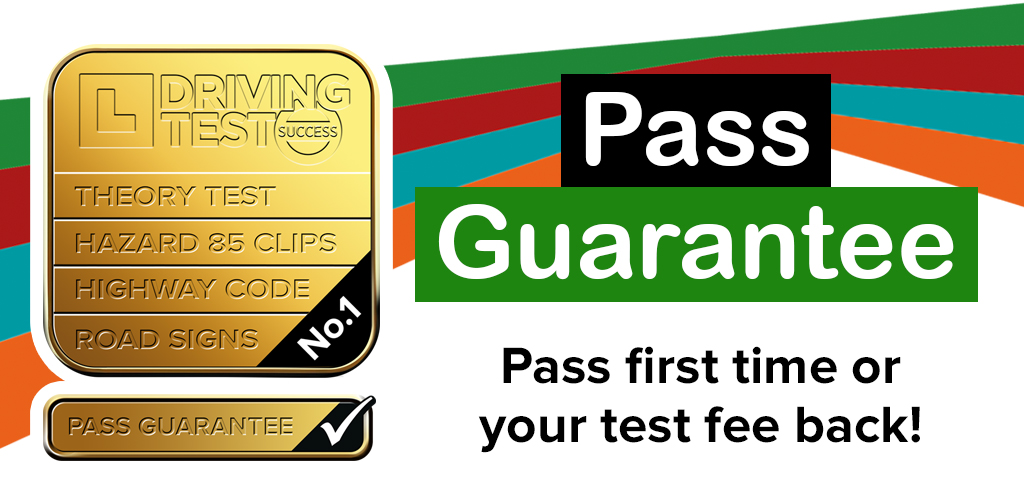 The Driving Test Success 4-in-1 app includes a unique Pass Guarantee offer that sees your £23 test fee refunded if you fail your theory test! It's a built-in insurance policy, which ensures you're fully prepared to pass. We think this provides brilliant value for money.
It's as easy as 1-2-3
1. Link the apps
Purchase the Driving Test Success 4-in-1 app (£4.99) then link it to MyDriveTime via the Student App.
(This will be refunded on the day of your driving test by reducing the lesson fee by £4.99)
2. Practice & prepare
Work through the full DVSA question bank and hazard clips, taking mock tests until you are ready.
3. Monitor your progress
Your instructor can view your activity and performance in real-time via the MyDriveTime student record to keep track of your progress and support you during lessons with anything you are finding more difficult.
Access to the existing DTS Anytime platform will be removed in March.